Tag: homeless students

Few parents are using 529 savings plan for their school-aged children's tuition more than a year after the Trump Administration first allowed the tax-advantaged funds to go to K-12 private education, according to several plan administrators.
About 5.5% of withdrawals for beneficiaries 16 and under were made in 2018, up 4% from 2016, according to Ascensus, which administers 529 plans for 20 states and the District of Columbia.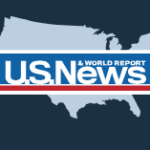 THE NUMBER OF STUDENTS in kindergarten through the 12th grade who are homeless has increased by 70 percent over the last decade, according to new federal data that also suggests it shows no signs of slowing.
The report, published this month by the National Center for Homeless Education, housed at the University of North Carolina at Greensboro, provides a three-year snapshot of homeless from the 2014-15 school year through the 2016-17 school year using federal data reported annually to the Department of Education by states.