Tag: home-school students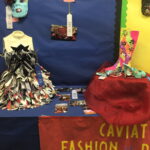 Students from dozens of local schools participated in the 66th Annual Coconino County Fair held Sept. 4 through 7 at the fairgrounds at Fort Tuthill County Park.
Public elementary, middle and high school; charter school and home-school students submitted a variety of entries, which filled the entire Schools exhibit building. Five $50 awards and rosettes were awarded for the top school in each category.