Tag: history education A charming, bright 5-year-old stands out in his classroom at Maurice Wollin elementary school, on Staten Island, as an extremely social, kind, and curious child. He remembers more about his peers—names, significant events, likes and dislikes—than almost any other kindergartner at his school does.
But despite his genuine interest in his classmates and their well-being, he often struggles with interpreting their feelings and intentions—he has been diagnosed with autism spectrum disorder (ASD).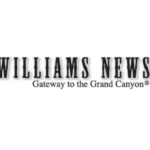 In 1954 Elvis cut his first commercial record, the first mass Polio vaccination of children began, the average cost of a new house was $10,250, the cost of a gallon of gas was 22 cents, and the Supreme Court ruled that segregation in public schools was unconstitutional.
In the 1950s Williams tourism became the economic foothold as visitation to the Grand Canyon boomed with America's love of the automobile. The population in Williams was growing.
In 1954 it was evident another school building was a necessity. With athletics playing an ever-increasing roll in school affairs, a new gymnasium was high on the most-wanted list.