Tag: highschool students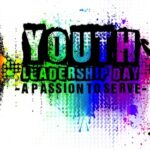 Celebrate the 10th Annual Youth Leadership Day April 29, 2016, to bring together high school students from across the state, for an opportunity to attend a variety of leadership development workshops, hear inspirational speakers and network with their peers.

There is an upcoming webinar on AzMERIT: What Does It Mean for the College Access Community? Learn about the impact of AzMERIT on August 20th with Expect More Az!