Tag: higher education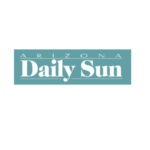 Following an executive order from Gov. Doug Ducey in March to slow the spread of COVID-19, Arizona schools postponed the return of their students after spring break. Locally, however, that delay only increased as Flagstaff Unified School District, public charters and private schools worked to protect students while also continuing their education and traditions as one school year became another. Here are Flagstaff's top K-12 education stories from 2020: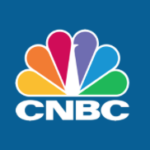 Students' knowledge of the financial aid process is "shockingly low."
That's the takeaway from a new study by ACT, which in April 2018 surveyed about 1,200 high school students who were registered to take the standardized test.
Regardless of economic background, most families pointed to price as a very important consideration in choosing a college. Yet most students don't understand the basic workings of financial aid, which includes grants, scholarships, work study and loans.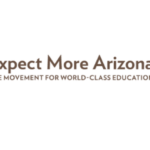 What do you want in life for your child?
A good job, no doubt. A meaningful career. Self-reliance. Opportunity. A university education is one of the surest paths toward the American Dream.
Consider this: By 2018, an estimated two-thirds of Arizona jobs will require at least some post-secondary education. Over the course of a lifetime, someone with a bachelor's will earn roughly $1 million more than with a high-school diploma alone. Adults with a college education also reap a wide range of personal, financial, and other lifelong benefits, such as better access to health care and higher employment rates.
That's why it is so critical we keep that dream within reach of Arizona high-school graduates.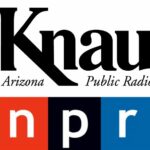 By Ryan Heinsius • KNAU Arizona unexpectedly ended the 2015 fiscal year $325 million in the black. As a result, some lawmakers are discussing restoring the funds cut from the state's three public universities in the current budget. Arizona Public Radio's Ryan Heinsius reports. …Read the full article HERE

May 13, 2015 • Children's Action Alliance Arizona stands out in higher education according to a new report from the Center on Budget and Policy Priorities. But it's not because of our innovative programs, cutting edge research, or amazing graduates. Between 2008 and 2015, Arizona had the largest percentage cuts to higher education funding per student […]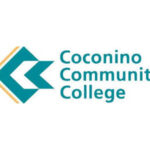 Come help keep education alive at Coconino Community College (CCC) by speaking during Public Comment on Tuesday, January 27, 2015 from 5 – 5:30 pm at CCC- Board Room Lone Tree Campus. Contact Lynette Bybee – Education Major for more details at (928) 522-0502 Click HERE for the flyer.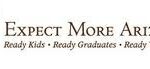 Expect More Arizona has partnered with the Arizona Public Engagement Task Force to launch "Arizona Aims Higher." This program helps parents, educators, and the community to help increase the graduation rate of high school students and to prepare out kids to be college, career, and life ready.