Tag: high school graduation rates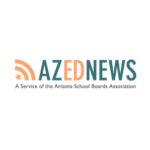 A group of Arizona mayors is warning of "disastrous" economic consequences in the billions of dollars if the number of Arizona students graduating from high school does not increase. These 14 city leaders from around the state have committed to do more than sound an alarm. They're getting to work.
"The success of Arizona's young people is vital to the stability and success of our communities and state as a whole," said Duane Blumberg, mayor of Sahuarita, located in Pima County south of the Tohono O'odham Nation and north of Green Valley, and a member of the Arizona Mayors Education Roundtable.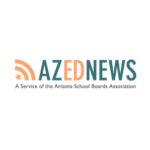 "American Graduate Day" returns to Arizona PBS this fall, hosted by Peabody Award-winning journalist Soledad O'Brien and featuring a lineup of high-profile guests who will discuss strategies to boost high school graduation rates across the country.