Tag: high school counselors

Parents are breathing a sigh of relief as kids return to school. For so many of us the end of summer means regaining our daytime freedom. No more… "I'm hungry" or "I'm bored" as we drop our kids off at school or load them on the bus and send them on their way.
This time of year, may be a relief for parents everywhere, but for many this time of year invokes anxiety and frustration. Increases in local traffic, cross walks delays, and kids along the roads confirms the summers is drawing to a close.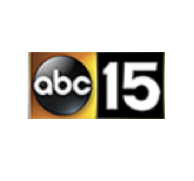 PHOENIX – A new study shows Arizona has a very high student-to-school-counselor ratio.
The American School Counselor Association (ASCA) recommends a ratio of 250 students per school counselor.
According to the ASCA study, Arizona has 924 students per school counselor.
ASCA says it compiled data from the U.S. Department of Education's National Center for Education Statistics.
Corey Harris, Executive Director of Arizona School Counselor Association, thinks the reason for the shortage is two-fold.
One, some districts aren't hiring in light of budget cuts and two, Arizona doesn't offer competitive pay.