Tag: Heritage Elementary School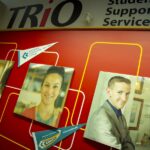 The Coconino Community College TRIO Student Support Services program received a $1.3 million grant from the U.S. Department of Education.
The grant, which will be distributed over a five-year period, is the third such grant CCC has received since 2010.
"This is a big deal because our priority is first-generation students, students with disabilities and low-income students," said Jessica Laessig, TRIO project coordinator at CCC. "This grant is important to be able to help these students who need it the most on our campus."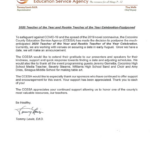 To safeguard against COVID-19 and the spread of the 2019 novel coronavirus, the Coconino County Education Service Agency (CCESA) has made the decision to postpone the much anticipated 2020 Teacher of the Year and Rookie Teacher of the Year Celebration. Currently, we are working with venues on securing a date in early August. Once we have a date, we will make an announcement.