Tag: Helios Education Foundation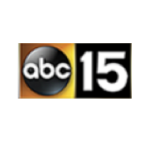 Arizona preschool advocates say they are embracing President Joe Biden's plan for "four more years of public education,"pointing to research that shows preschool is the path towards achievement.
Preschool programs like the one at Wood Elementary School in Tempe are solely funded by cities, like, in this case, the City of Tempe. A spokesperson for Tempe says so far, the City of Tempe has invested roughly $8.5 million into its early learning program.