Tag: Healthy Families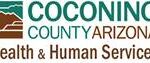 Coconino County Health & Human Services seeking program supervisor for Healthy Families program.
Healthy Families is a nationally accredited and evidence-based intensive home-visiting program that seeks to identify overburdened families in need of support.  Our mission is to prevent child abuse and neglect by enhancing family functioning, building trusting relationships, teaching problem solving skills, improving a family's social support, and promoting positive parent-child interaction.  Participation is voluntary for families.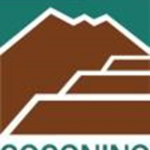 Healthy Families is one of the leading family support and evidence-based home visiting programs in the United States.  The Healthy Families program promotes child well-being and prevents the abuse and neglect of children in communities through family-focused and empathic support provided in the home.
 
Under general supervision performs work of moderate difficulty in supervising a public program; performs related work as assigned.

Healthy Families America, a program of Prevent Child Abuse America, asked a new mother about her involvement with the program to find out how people can get involved, what some of her favorite things about the program are and what developmental milestones she is now able to recognize.