Tag: Heal Historical Trauma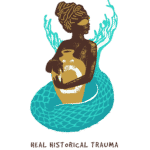 We are the only entity offering a comprehensive, 48-hour Historical Trauma Specialist Certification Program. The Program is broken into 6 levels and is built on a foundation of BIPOC cultures and neurobiology. It is taught from a multicultural perspective, injecting traditions and ideology from various cultures from around the world. In this inclusive study we rely on the ancient tradition of storytelling, visual art and interconnected relationships to intentionally explore difficult topics. The indigenous teaching methods are woven with current academia and research, along with coveted knowledge from Medicine Women\Men, traditional historians and cultural leaders from various African, Native American, Aboriginal and Asian communities to solidify the following topics: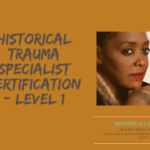 Heal Historical Trauma will present the next Historical Trauma Specialist Certification- Level 1 training from 9 a.m. to 1 p.m. Nov. 12, 13.
The training provides a comprehensive understanding of Historical Trauma from a multicultural lens. The training is designed for participants serving, leading, advocating and working with people of color. It is the perfect training for people in multicultural families and for anyone with the desire to understand the impact of slavery, genocide and colonization.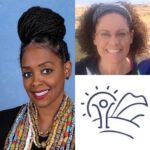 CCC&Y has agreed to partner with Heal Historical Trauma to become a historical trauma certified agency, which will include providing training to the non-profit organization during a full day level-one certification program.
"The Coconino Coalition for Children & Youth is one of few organizations ready to declare their commitment to serving communities of color with such vigor and determination. It is with extreme pride and excitement that I welcome our partnership as we work as one to create a world filled with love and equity that honors diversity and embraces all colors, shades, races, ethnicities, levels of ability and gender fluidity," said Iya Affo, founder of Heal Historic Trauma.