Tag: Haven Walker Music Scholarship Fund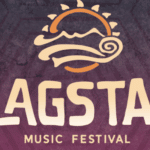 The Haven Walker Music Scholarship Fund will again assist Flagstaff area students (1) presently enrolled in grades 8 through 11 and (2) prior Haven Walker Music Scholarship  recipients in grade 12 with the opportunity to further their musical journeys. This year five $1500 awards will be given to help dedicated musicians with their lessons and perhaps the rental or purchase of instruments.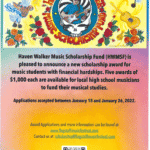 The Haven Walker Music Scholarship Fund has announced five new awards of $1,000 each for music students with financial hardships. The awards are available for local high school musicians to fund their musical studies.
Applications accepted between Jan. 15 and Jan. 26. Award applications can be found at www.flagstaffmusicalfestival.com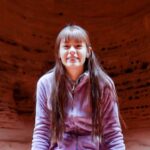 Page High School senior Kaya Dickson learned in December that she was one of 39 finalists for the Flinn Scholarship.
Dickson was one of nearly 1,100 Arizona students who applied for the prestigious scholarship last autumn. The Flinn Foundation will award 20 scholarships this year. The Flinn Scholarship, which includes funding for tuition, housing, meals and study abroad, is valued at more than $120,000.
In March, Dickson – along with the other 38 candidates – will meet with a five-person interview committee. The extensive interview process will take place over two days. The Flinn Foundation will announce the 20 scholarship recipients in April. 
"All of the 39 Flinn finalists are very deserving of the Flinn Scholarship. We are impressed with this diverse group of extremely bright and talented students who are working to better their schools, local communities, and the state of Arizona," said Anne Lassen, Flinn Foundation vice president of scholarship and education initiatives. "A difficult choice lies ahead for our selection committee."