Tag: Growing Up Great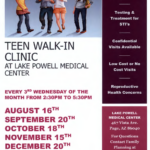 A variety of organizations shared upcoming events and program information at the monthly Page Community Resource Partners Networking Meeting, held Aug. 10 at Encompass Behavioral Health Services Building, 463 S. Lake Powell Blvd., Page.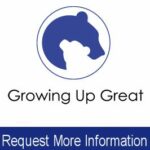 Reservations accepted for Spring 2017 Growing Up Great class series at Page Library.
Topics include:
Developing a loving relationship
Communicating and positive discipline
Ages and stages
Language and reading skills
Caregiver resources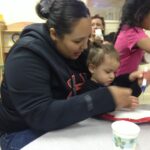 As their children's first and best teacher, Tosh and her boyfriend, Derrick, know the importance of laying a strong foundation early in their children's lives. Earlier this year, Tosh signed up for the Growing Up Great parent education classes offered at the Kaibab Early Learning Center near Fredonia. The program covers topics on bonding and attachment, caring for your family, social and emotional development and physical and brain development.