Tag: Grand Canyon Trust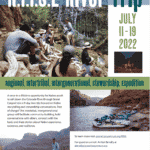 The Grand Canyon Trust has several awesome internships for this summer and we're hosting an intertribal river trip though the Grand Canyon for Native youth from the Grand Canyon's associated tribes (it's free!). If you could please share widely with your networks, that'd be awesome! Thanks.
All applications are open now until March 4th, and each internship pays $19/hr, from May 16-Aug 5, 2022.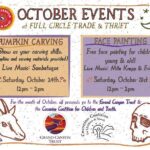 Show us your carving skills from Saturday, Oct. 24, with free face painting for children young & old from noon to 2 p.m. at Full Circle Trade & Thrift, 2 S. Beaver St., No. 100, Flagstaff
For the month of October, all proceeds go to the Grand Canyon Trust & the Coconino Coalition for Children & Youth.