Tag: Grand Canyon School District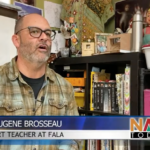 As another week rolls by, another teacher is highlighted for their work in the classroom. Eugene Brosseau, an art teacher at the Flagstaff Arts and Leadership Academy (FALA), is our Teacher of the week, and NAZ Today's Justin Dubail was there to speak with him. Brosseau got his love for the arts in high school, where he was inspired by his art teacher, and encouraged to go into the field of being an educator.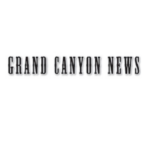 For the first time since the town of Tusayan incorporated in 2010, the Grand Canyon School District (GCSD) moved its meeting to Tusayan Town Hall Sept. 14.
In addition to regular school board business on the agenda, school administrators gathered an hour prior to the board meeting to address the Tusayan community's questions and concerns.
Principal Tom Rowland, Assistant Principal Lori Rommel, and Superintendent Shonny Bria took questions from participants — touching on everything from staff turnover to accreditation to student safety and support.