Tag: Grand Canyon School District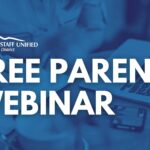 The Flagstaff Unified School District will present the free parent webinar — Anti-Bullying for Parents, from 6 to 7 p.m. Thursday, March 31.
This presentation addresses the different types of bullying, how it's affecting our youth, and preventative measures parents can take. Presenters will explain why teaching kindness and being empathetic is important and the relationship it has with bullying. Parents and guardians will also receive tips on how to help their child become resilient to criticism.