Tag: Grand Canyon News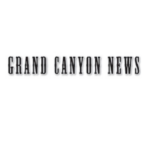 The Grand Canyon School governing board took steps at its Aug. 15 meeting to bring high-speed internet to the school.
A lack of internet bandwidth at the school has led to several challenges over the years, including bottlenecks with annual state testing and inability to send large documents through email. The school applied last year to be considered for an E-rate grant, in which the federal government provides funding for rural schools and libraries to receive high-speed fiber internet connections. The school's application has been approved, but there has been no word on how much money would be received or when construction would start.