Tag: Grand Canyon News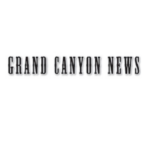 Coconino Community College (CCC), is offering hybrid courses at Albright Training Center in Grand Canyon National Park. Enrollment is open until Aug. 31.
The courses, include face-to-face classroom time and labs every other Friday by an instructor and include additional content online. The classes are being offered in responses to the community's requests for more live teaching throughout the county.