Tag: Grab and Go meals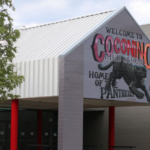 Two years after submitting its initial application, Coconino High School has been authorized as an International Baccalaureate (IB) World School, allowing it to begin to offer the IB Diploma Programme, an advanced learning option for students during their last two years of high school.
The authorization was announced late last week, after a Tuesday video conference presentation to the Flagstaff Unified School District Governing Board.
"I couldn't be more proud and honored to be recognized by the IBO [International Baccalaureate Organization] and also I am just thrilled for our students at Coconino High School who will have the opportunity to pursue an IB diploma or just register and take IB classes," Principal Stacie Zanzucchi said during the presentation.
The International Baccalaureate Organization, an international educational foundation based in Switzerland, has four programs for students from ages three to 19: the Primary Years Programme, Middle Years Programme, Diploma Programme and Career-related Programme.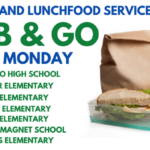 The Flagstaff Unified School District (began a grab and go breakfast and lunch food service on March 23) during the unanticipated school closures due to COVID-19 outbreak. All children receiving a meal need to be physically present at the time the meal is provided.
Also see:
• Arizona Daily Sun — Fredonia-Moccasin USD offering lunches during school closure
• Arizona Daily Sun — Arizona schools closed through April 10, FUSD free meal service starting Monday
• Page Unified School District — Meals during School Closures
• Page Unified School District — PUSD has added LeChee chapter house as a meal pick-up site
• Tuba City Unified School District — 2020 Grab & Go Meal Service
• Williams-Grand Canyon News — Grand Canyon School provides grab and go meals for students
• Williams Unified School District — WUSD will be distributing a breakfast/lunch meal Monday through Thursday starting Monday, March 23rd