Tag: Governor Ducey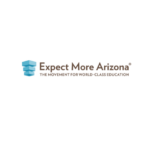 At a press conference last week, Governor Ducey outlined a plan to increase teacher pay by 20 percent over the next three years. This proposal is a big step in the right direction and better positions the state to address the long-term investments needed to meet the broadly supported Arizona Education Progress Meter goals.
Arizona Education Progress Meter Teacher Pay Goal Within Reach
In particular, this proposal represents significant progress toward the goal of reaching the national median for teacher pay by 2022. Based on today's median elementary teacher pay, a 20 percent increase could move Arizona from 49th in the nation to 36th. To reach 25th in the rankings would require an additional investment of approximately 7 percent.