Tag: Gov. Doug Ducey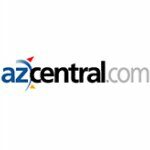 More than 30,000 Arizona children from low-income families will be eligible for health insurance after a lightning-quick revival of KidsCare, which appeared all but dead earlier this week.
Gov. Doug Ducey signed the bill reinstating the program Friday, hours after Senate President Andy Biggs dropped his resistance to bringing the bill up for a vote.