Tag: FUSD Indian Education 2017-18 Back-to-School Night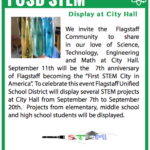 Flagstaff Unified School District (FUSD) and the City of Flagstaff will celebrate the sixth anniversary of declaring Flagstaff the "First STEM City in America" with displays STEM-focused displays from five FUSD schools in the lobby of City Hall. The displays will be available for public viewing from Sept. 7 through Sept. 21.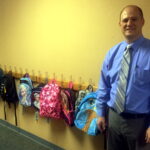 From Flagstaff to Fredonia, Leupp and everywhere in between, parents and students will be busy during the next few years with a number of school open house nights and back-to-school fairs throughout Coconino County.