Tag: Fredonia Community Resource Meeting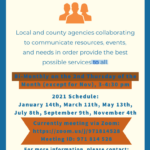 The following is a compilation of upcoming events in the Fredonia region. To share your upcoming events, please attend the next Fredonia Community Resource Meeting. Future meetings are tentatively scheduled for 2 pm. Thursday, Sept. 10. Contact Gwen.Lasslo@ENCOMPASS-AZ.ORG to be placed on the invitation list, to learn how to participate in future meetings using Zoom remote video chat and for future locations. Click here for free sign up, download of Zoom prior to future meetings.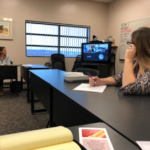 A variety of  health and welfare resource networking meetings are held each month in Coconino County. The meetings are presented in local restaurants, libraries, health care agencies and other locations where health professionals and representatives from a variety of governmental and non-profit organizations share information on upcoming programs and events that benefit the health and welfare of children, youth, parents and seniors throughout the region.
The following is a listing of some of those meetings. Please send any updates to frank@coconinokids.org