Tag: Fostering Advocates Arizona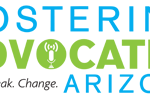 Fostering Advocates Arizona (FAAZ) is recruiting two new Young Adult Leadership Board Members! They are looking for passionate and skilled young people (ages 14 to 26) who have experienced foster care and want to advocate on behalf of their peers.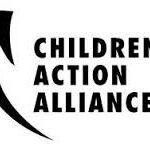 We are pleased to share that Frank Smith, a member of the Fostering Advocates Arizona (FAAZ) Young Adult Leadership Board, has just been awarded the Marshall Scholarship, a prestigious post-graduate scholarship.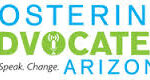 Before we move full speed into the new year, we invite you to take a look at our 2016 Year in Review and some of the accomplishments achieved by Fostering Advocates Arizona (FAAZ). Among those accomplishments was the development and publication of the FAAZ 2016 Advocacy Document. It highlights the Young Adult Leadership Board's top five priority issues and policy recommendations for improvements in foster care. The Advocacy Document was released at our FAAZ Day at the Legislature and was delivered to all 90 legislators and their legislative staff.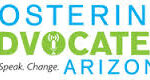 The new Family Finding resource section on the FAAZ website, gives young people a way to start searching for ways to reconnect with family members. Read more…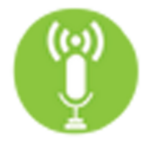 In August 2015, a coalition of employers launched the 100,000 Opportunities Initiative to form the nation's largest employer-led coalition committed to creating meaningful pathways and hiring at least 100,000 opportunity youth by 2018. With nearly one in five "opportunity youth" in Maricopa County, the 100,000 Opportunities Initiative is committed to investing in our region. Through their efforts with community partner organizations, they are hosting the second Opportunity Fair & Forum on October 30th, from 9am-4pm at the Phoenix Convention Center.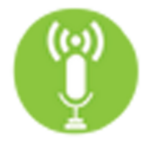 Young adults and advocates expressed it is VITAL that youth who have experienced foster care have their personal documents in order to live an independent life. Check out our new VITAL Documents resource section for foster youth to learn why these documents are important and how to replace them.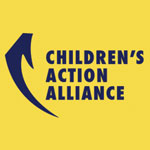 Children's Action Alliance (CAA) newsletter: March 13, 2015 Aging Out Of Foster Care? – Fostering Advocates Arizona is here to help!  Leaving foster care can feel pretty overwhelming so CAA is here to assist with a new website and resource hub. Fostering Advocates Arizona (FAAZ) is a CAA initiative focused on improving outcomes for young adults […]

The name has changed, but the goals remain the same. Welcome Fostering Advocates Arizona (formerly the Arizona Youth Opportunities Initiative). The Initiative's Young Adult Leadership Board has been hard at work leading this name change that shares the importance of having the voices of young adults who have experienced foster care  at the center of our advocacy […]