Tag: foster care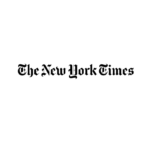 The idea makes sense, so much so that at least two governors, a national union leader and President Biden are behind it: extend this school year into the summer to help students make up for some of the learning they lost during a year of mostly remote school.
By summer, more teachers will be vaccinated against the coronavirus. Transmission rates might be significantly lower. And it will be easier in warm weather for students and educators to spend time in the open air, which is safer than being indoors.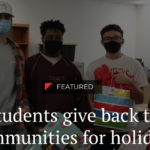 Whether taking part in online learning, hybrid instruction or in-person classes, students found ways to give back, share kindness and care for those deeply impacted by the COVID-19 pandemic and related economic hardships this holiday season.
Here are some of the ways students, teachers and their schools found to give back to their communities during the holidays.

The disproportionate impact of COVID-19 and the current manifestations of the nation's troubled history of systemic racism has sparked outcries to not just reform, but to reimagine the criminal justice, health care, and education systems. Those same calls are also being heard in the child welfare community. These efforts center around supporting children within their families and communities to prevent child maltreatment as well as the compounding trauma and negative outcomes that stem from family separation when a child enters foster care.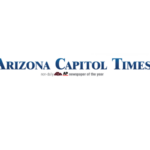 The state's top education official wants schools to plan for reopening even as she concedes she doesn't know how much money they will have — and that it's virtually impossible to guarantee a risk-free environment.
In a 41-page "roadmap" released Monday (June 1), Superintendent of Public Instruction Kathy Hoffman provided a series of options for local school board members to consider as they figure out what's the best course of action going forward for 1.1 million youngsters in more than 2,000 school buildings.
Among the proposals worked out with education, community and health officials: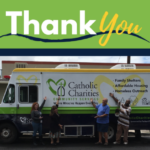 In case you missed it, Catholic Charities, the nonprofit recently named Flagstaff's "Organization of the Year," wanted to share a message with those of you who have given to the United Way of Northern Arizona COVID-19 Fund:
"Thank you."
UWNA recently awarded $15,000 to the nonprofit to help it continue its mission of "helping our community's most vulnerable with solutions that permanently improve lives."
Here's a small list of what Catholic Charities provides every day to assist families and children in northern Arizona:
Recruiting and supporting families providing foster care for children. This is a particularly crucial need; in Arizona, it's estimated there is only one licensed foster family for every four children who need care.
Programs that keep families together and prevent child abuse by helping families identify and make changes to promote safety, health and stability in the home. …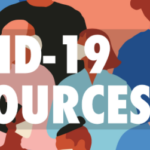 COVID-19 is dramatically disrupting all of our lives, including the lives of over 14,000 children and youth in foster care in Arizona. Many of these young people were already struggling to find a sense of normalcy when COVID-19 pulled the rug out from underneath them again.
As our policymakers both in Washington, D.C. and here in Arizona respond to the novel coronavirus outbreak, Children's Action Alliance is advocating to ensure that the needs of current and former foster youth are addressed.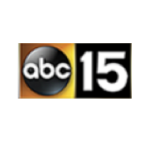 School resource officers across Arizona are getting new training starting next week.
The idea came from a state lawmaker who didn't agree with Governor Doug Ducey's plan just to add more SROs. She says the issue is training them.
Representative Alma Hernandez tweeted the governor during his state of the state address earlier this year, saying Arizona needs counselors, not cops. Hernandez believes SROs need the training to identify students in a mental health crisis or how to de-escalate a situation.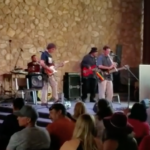 The Grand Canyon is an ageless wonder of the world. Though 2019 marks the Grand Canyon's centennial as a national park, it has been home to Indigenous people for millennia. In response to the park's anniversary, "Rumble on the Rim" took place at the South Rim of Grand Canyon National Park on July 27, 2019.
The event combined educational presentations with entertainment that featured Indigenous voices from the Colorado Plateau. Rumble on the Rim focused specifically on the history of Grand Canyon from an Indigenous perspective.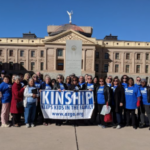 All children who live in foster care require financial support so their temporary families can provide them safe care and bring stability to their lives. But children removed from their homes by the Department of Child Safety (DCS) and placed with relatives or family friends – known as kinship families – are often missing the support that comes to licensed foster families.