Tag: food insecurity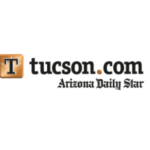 A new survey by the Morrison Institute for Public Policy finds Arizonans want more money spent on education.
But paying for it? That's another question.
The report being released Monday, Nov. 25, finds nearly 70% of the 975 Arizona residents questioned rate higher teacher pay as very important, meaning 8, 9 or 10 on a scale of 1 to 10.