Tag: Flagstaff Unified School District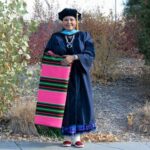 When she was in fourth grade, Esther Cadman's teacher asked her a question that changed her life: "What do you want to be when you grow up?"
It's a simple question every elementary school student has been asked, but for Cadman, this question opened the door to future possibilities, which was an idea she never had before: that she could be whatever she wanted. For that 10-year-old in Albuquerque, New Mexico, living in a home with alcoholism and domestic violence, that meant earning a doctorate.
Spoiler: She defended her dissertation a few weeks ago and on Nov. 22, she will graduate, being the first in her family to earn a Ph.D.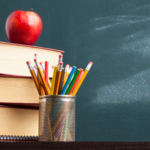 Coconino County Superintendent of Schools Dr. Tommy Lewis is seeking applicants for appointment to the Tuba City School District Governing Board.
One seat will be vacant. This position will be filled prior to December 24, 2020 so the appointee can start their duty on January 1, 2021 as a new board member.
Applicants must be Arizona registered voters and residents of the school district for at least one year prior to the date of appointment.  Applicants or their spouses cannot be an employee of the district.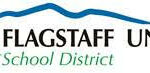 FUSD seeking to hire an Elevate PreK Lead Teacher and a Elevate PreK Assistant Teacher at Kinsey Elementary School in Flagstaff.
The Elevate PreK Lead Teacher will be responsible for creating a learning environment where four-year-old develop through meaningful experiences, play-based learning, and supportive teacher-child relationships. …
The Elevate PreK Assistant Teacher will be responsible for supporting the lead teacher in creating a learning environment where four-year-old students are developing through meaningful experiences, play-based learning, and supportive teacher-child relationships. …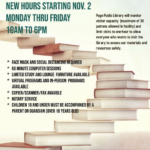 We can't wait to see our patrons inside our buildings again. It's been a long journey and a lot of planning to get to this moment.
"COVID-19 will forever change the Library experience. However, our top-notch customer service and Library rich programming to educate and enrich our community will remain the same.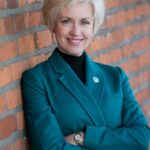 I find it difficult to believe, but we are halfway through the Fall semester here at Coconino Community College.
Although the COVID-19 pandemic has profoundly affected the way we deliver courses at the college, our students have continued to make progress toward achieving their educational dreams a reality.
Some of our students have also told us, frankly, that as soon as it is safe to do so, they would like to see a return of in-person classes at CCC. We are listening, and we are planning, if it is safe to do so in the Spring semester, to offer a percentage of our courses in-person to help those students who thrive in a face-to-face setting.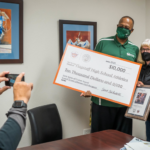 Congratulations to Flagstaff High School Girls' Basketball Coach, Tyrone Johnson, for receiving the Spirit of Cotton Award from the Phoenix Suns! Coach Tyrone Johnson was surprised with this award for exemplifying Cotton Fitzsimmons' leadership, dedication, and service to the community in helping guide and mentor student-athletes.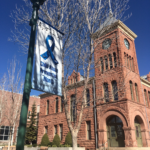 The Coconino Coalition for Children & Youth has taken a pro position on Prop 208 for education funding. We are encouraging a yes vote on this ballot item.
A quality education system is crucial for healthy communities and the outcomes society desires. A well- resourced and supported education system helps prevent many costly societal needs including high incidences of criminal justice and law enforcement involvement. Education is a societal tool to prepare our children for healthy, engaged and positive community involvement through their life span. Further, it is a driver of economic growth. Businesses with higher-paying jobs locate in areas where they have access to an educated work force and where they are ensured of a quality education for their employees and their children. Increasing jobs through cheap labor, and low paying wages, is not as beneficial to the Arizona economy as high paying, invested employers.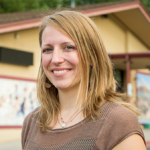 Puente de Hózhó fifth grade teacher, Jillian Hernandez, has been named as a top five finalist for the 2021 Arizona Education Foundation (AEF) Teacher of the Year. The annual Teacher of the Year program is the premier event of AEF, a statewide nonprofit organization dedicated to championing the exceptional work of public schools. The winner of the recognition will be Arizona's candidate for the National Teacher of the Year while the other four finalist candidates will serve as Ambassadors for Excellence.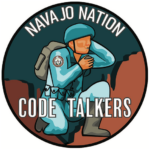 Flagstaff High School senior Alyssa Williams is just at the beginning of her graphic design career, but already she has notched two big wins — she was part of the pair who won the Vans Custom Culture Contest in 2019, and now her design has won the Code Talker Seal Design Contest that will be featured on an Arizona specialty license plate.
The contest was held in partnership with the Arizona Department of Transportation and the Governor's Office on Tribal Relations to design a seal to reflect the historical and unique contributions made by the Code Talkers of many different tribes across the United States.
The Code Talkers Seal Design Committee selected five designs based on artwork and an essay describing how the design honors all Code Talkers and how it has impacted them personally.
Williams' design won with 61 percent of the 20,565 votes cast.