Tag: Flagstaff Unified School District

After a standing room only crowd attended the Flagstaff Unified School District governing board meeting Tuesday night, many voicing their support for current interim superintendent Dave Dirksen, board members are weighing their options for a superintendent search.
District spokeswoman Karin Eberhard said the board is seeking legal advice to determine if current members can hold an executive session of the board with newly elected members to discuss the steps to take with a superintendent search. The board will have at least two new members in January, with one race between an incumbent and a challenger still too close to call.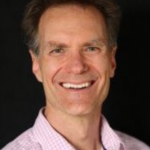 Flagstaff Unified School District Governing Board Member, Paul Kulpinski resigned his board seat to become the first Partnership Director of LAUNCH Flagstaff.
Along with his letter of resignation, he also filed a voluntary statement of withdraw as a candidate for re-election in the November 8th General Election.

For the upcoming Flagstaff Unified School District governing board election, voters will have the choice between something new and some familiar names.
And they'll have a choice of policies, including whether teacher pay should be tied to test scores and hiring more NAU student teachers.
Incumbents Paul Kulpinski and Christine Fredericks are running to keep their current seats while Dani Lawrence, Kara Kelty and Carole Gilmore hope to join the board and bring their own perspectives. Three seats are up for grabs.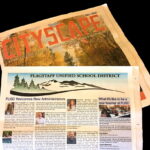 • Want to get information on new administrators joining the Flagstaff Unified School District?
• Want to know what it is like to be a new teacher at FUSD?
• Want to learn what FACTS did during the "Movies On The Square" this Summer?
• Want to find out how MEMS introduced positive changes?
• Want to get the latest information on FUSD's communications program and Snow Day reminders?
Then pick the latest copy of CityScape to see the FUSD four-page newsletter.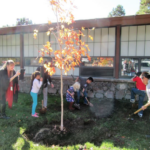 Kinsey Inquiry and Discovery School received a new tree this week from the AZ Community Tree Council and the AZ State Forestry Department. This tree commemorates 40 years of the Arizona Community Tree Project and will be monitored and listed in the Arizona and National Tree Registries.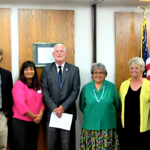 Five teachers were honored in recognition of "Legendary Teacher Day" at the FUSD Governing Board meeting on Sept. 27. Congratulations to Kathy Baron, Barbara Campbell, Curt Craig, Jan Hayes and Irene Tsosie.
FUSD celebrates these and all of the outstanding teachers and staff that have such a tremendous impact on students every day and throughout their lives.

The second year of AzMERIT results shows a persistent and yawning gap between the top and bottom scores at schools in the Flagstaff Unified School District and local charter schools.
Students in third grade through high school took the test in April and May of the 2015-2016 school year.

Enrollment in Flagstaff Unified School District has dropped slightly this year, according to a 10-day report provided by the district.
The numbers, which were reported by teachers in each school, showed a decrease of 52 students from the beginning of the 2015-16 school year, bringing enrollment from 9,880 to 9,828.
There was a large increase in kindergarten students, causing oversized classes at a few of the schools. Interim Superintendent Dave Dirksen announced the overflow of kindergarten classes at a district board meeting last month, saying that there may be some transfer of teachers between schools to ease the strain.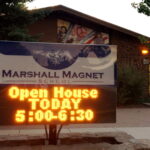 Back-to-School Open House events are continuing at a number of Flagstaff Unified School Districts.
Events have already been held at Killip Elementary, Leupp Public School, Marshall Magnet School, Sinagua Middle School, Thomas Elementary, Mount Elden Middle School, Sechrist Elementary, Summit High School and Flagstaff High School, along with the annual FUSD Indian Education Support Program "Back-to-School Night!" at Mount Elden Middle School.
Please see our slideshow for some highlights from those events.
Upcoming events include:
• Coconino High School — 5:30 to 7 p.m. Wednesday, Aug. 31
• Puente de Hózhó — 5 to 6:30 p.m. Thursday, Sept. 1
• Kinsey Inquiry and Discovery School — 5 to 7:30 p.m. Wednesday, Sept. 7
• DeMiguel Elementary — 6 to 7:30 p.m. Wednesday, Sept. 14
• Knoles Elementary — 5:30 p.m.Wednesday, Sept. 14