Tag: Flagstaff Unified School District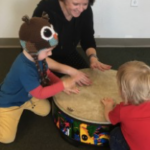 Jody Laura has created a music program that introduces kids to music at the youngest of ages! This may seem like a "throw away" age for music education, but Jody is teaching kids in a way that is really making a difference and is showing all of us involved how important music education really can be this young. She has everything from newborns to 4 year olds in her classes. This past summer, Little Music Makers also offered a Big Kids Rock weeklong summer camp for slightly older kids. Through Little Music Makers of Flagstaff, she has written and developed a curriculum that changes every 8 weeks.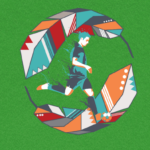 Puente de Hozho Elementary (on Jan. 7) announced it has been awarded a $11,650 grant from the U.S. Soccer Foundation, whose programs serve as the national model for sports-based youth development in underserved communities. This grant is intended to fund professional grade outdoor soccer court that will be available for community use. Puente de Hozho was one of nine organizations to receive grants.
"We are incredibly grateful for the support of the U.S. Soccer Foundation," said Principal Robert Kelty. "This furthers our efforts in providing world class academic and athletic opportunities for our students and community."
As a community tri-lingual school supporting learners in the areas of Navajo, Spanish, and English, Puente de Hozho seeks to create cultural bridges between students and there is no better way for those connections than through the world's most popular sport – soccer.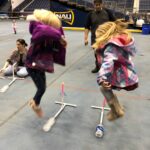 STEM City, a nonprofit that seeks to promote science, technology, engineering and math (STEM) to the Flagstaff community, is seeking partners and sponsors for its Flagstaff Community STEM Night at the NAU Skydome on March 9, from 5 to 7 p.m.
The free event, which had more than 2,000 participants last year, encourages children and their families to experience and think about STEM in new ways.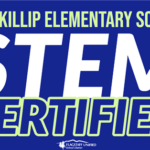 The school-improvement, assessment, and certification organization Cognia™, a nonprofit organization, recognizes W.F. Killip Elementary School with Cognia™ STEM Provider Certification.
"The certification is designed to differentiate organizations that simply put a STEM stamp on their materials and marketing and those that have products and services that meet high standards," says Dr. Mark A. Elgart, president and CEO of Cognia. The certification process, Dr. Elgart notes, involves several stages of rigorous internal, external, and on-site review and assessment of performance against standards focused on contributions to the STEM pipeline, STEM learning, connections to real-world applications and community, and program efficacy.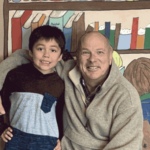 (Tod) Gilmore sees his initial tenure here as three 100-day periods. The first 100 days he has spent "getting to know the Fredonia way."
Essentially observing and learning how things are done, and why. He asks, "Do we do things the way we've always done because it's the best and proven way to do something? Or is it an inertia issue that we need to look at as a community?"
Gilmore believes graduates of FHS should know they have no limits, should know what their dreams are, and be equipped to actualize those dreams. He feels this is a virtue of being a smaller high school, "we have an incredible ability to really know our students, and the smaller class sizes can be very powerful if we take advantage of it."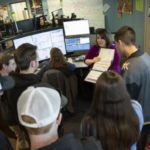 The high school students listened intently to the 9-1-1 call. The woman told the dispatcher that her baby wasn't breathing. The dispatcher, calmly, walked the mother through the steps of cardio-pulmonary resuscitation until emergency crews could arrive.
"We are all super passionate about what we do," said Katie Brandis, Communications Manager at the Law Enforcement Administrative Facility in Flagstaff. And, even though the work is stressful, she added, it is also very rewarding and dispatchers often make a difference between life and death.
Twelve students from area high schools spent the day on Nov. 14 at the Law Enforcement Administrative Facility learning about the careers in policing and emergency services available in Flagstaff and in the county. The event, the second installment of a two-day series, was organized by the Coconino County Arizona @ Work Business Service team, of which Coconino Community College is a member.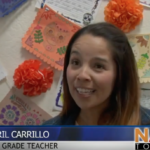 NAZ Today's Paige Kenny highlights this week's teacher of the week who's faith helps guide her actions in the classroom. April Carrillo is our teacher of the week. As a fourth-grade teacher, Carrillo says that teaching is her way of showing the love and dedication her teachers did when she was in school.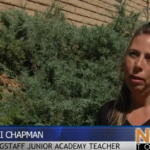 Eli Chapman, a Flagstaff Junior Academy teacher, was recently named NAZ Today Teacher of the Week.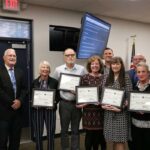 The Flagstaff Unified School District Governing Board proclaimed September 26, 2019 as Legendary Teacher Day to honor educators. 
The 2019 Legendary Teacher cohort consisted of Laura Driscoll from Knoles Elementary, Diane McLoy from Thomas Elementary, James Novak from Coconino High School, Patti Pastor from Flagstaff High School, and Carol Sharp from Sinagua Middle School.