Tag: Flagstaff Unified School District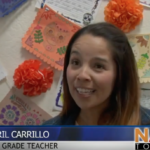 NAZ Today's Paige Kenny highlights this week's teacher of the week who's faith helps guide her actions in the classroom. April Carrillo is our teacher of the week. As a fourth-grade teacher, Carrillo says that teaching is her way of showing the love and dedication her teachers did when she was in school.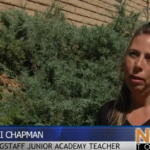 Eli Chapman, a Flagstaff Junior Academy teacher, was recently named NAZ Today Teacher of the Week.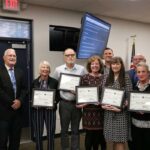 The Flagstaff Unified School District Governing Board proclaimed September 26, 2019 as Legendary Teacher Day to honor educators. 
The 2019 Legendary Teacher cohort consisted of Laura Driscoll from Knoles Elementary, Diane McLoy from Thomas Elementary, James Novak from Coconino High School, Patti Pastor from Flagstaff High School, and Carol Sharp from Sinagua Middle School.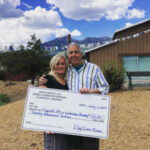 The Flagstaff Blues and Brews Festival not only doubled the fun this year, it also doubled its generosity. The June weekend event brought in more than 7,000 patrons in two days and raised $20,000 for the Flagstaff Arts and Leadership Academy.
Last year, festival organizer Peak Events donated $10,000 from the proceeds to FALA. With an added day this year, the Flagstaff company was able to give twice that amount, which will go toward funding the non-profit charter school's art and music programs.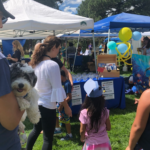 From ping pong toss games followed by exercise for children, to a rock climbing wall, line dancing and a trip around the park via a Kiddie Caboose, hundreds of families came to Bushmaster Park in Flagstaff to enjoy a variety of activities at the annual FACTS "Lights On" Festival held on Sept. 7, 2019.

By the Flagstaff Unified School District FLAGSTAFF — All Flagstaff Unified School District schools will be closed on Friday, September 6, 2019 due to the continuing work to respond to the cyber security attack. Progress was made Sept. 5 in securing critical FUSD systems, but unfortunately, work will need to continue through the weekend to ensure […]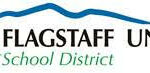 Due to a cybersecurity issue that has impacted the ability of FUSD schools to operate normally, there will be no school on Thursday, September 5th.  FACTS, childcare centers, and FUSD preschools have also been canceled.  Additional information will be shared regarding Friday's schedule tomorrow.  All after-school activities have also been canceled.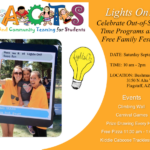 FACTS is holding their annual Lights On Festival this Saturday, September 7th, at Bushmaster Park. Lights On Festival is a free celebration to recognize the importance of after-school programs. There will be games, prizes, food, and more! Make sure to come out this Saturday from 10 AM to 2 PM to support everything that FACTS and other Out-of-School Time programs do for our students, families, and community!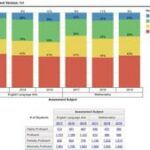 As standardized testing scores from the last school year are released, Flagstaff Unified School District is launching a new tool to help its staff use the data more effectively.