Tag: Flagstaff STEM City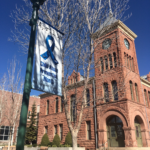 During times of crisis, people have an amazing ability to adapt, get over the shock and get to work to mitigate or solve the problem.
Such is the case with our current challenge, the coronavirus (COVID-19) emergency.
Stay-at-home orders, school closures and other issues have rapidly confronted everyone, from political leaders to emergency responders, parents and students.
And true to our nature, individuals and organizations are rapidly coming up with a variety of creative solutions to tackle such issues as feeding students who are unable to return to the classroom, and at-home and distance-learning options to continue the education of our youth.
Within this e-newsletter, our readers will find a variety of links to stories and resources to help us face the challenge of many of these issues and meet the mind, body and spirit needs of our community.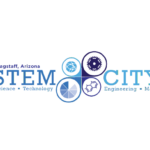 STEM City is currently accepting nominations for community member, student, and teacher examples of excellence in STEM education and innovation in our community.  It is simple to nominate someone, just fill out the attached google form!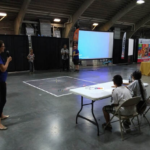 Coinciding with the 50th anniversary of the Apollo 11 lunar landing, Flagstaff had a variety of events celebrating the city's part in the achievement, including hosting a LEGO Robotics competition at NAU. Killip's team "The LEGO Side" took part in the Apollo Next Giant Leap Student (or ANGLeS) Challenge on July 19th and 20th. In this challenge, teams needed to fly and land a lunar module via drone in a particular location on a map of the moon's surface.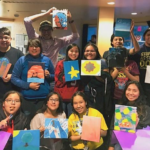 On June 6th, 2019, Flagstaff Open Space was awarded a $5,600 grant through Kahtoola for the People. Grant funds will allow the Indigenous Youth STEM Academy (IYSA) to work with an additional educational partner beginning in fall 2019. Kahtoola is a local Flagstaff business committed to building quality winter traction gear. Kahtoola for the People grants 1% of Kahtoola's annual sales to help fund projects that preserve and enrich indigenous cultures worldwide. Since 1999, over $200,000 has been awarded to programs that improve communities, healthcare, education, resources, and the environment.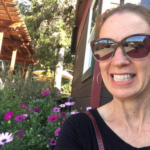 We would like to welcome our new Executive Director, Kris Penca! STEM City is really excited to see what direction she's going to take our organization. Read more about her below. …
I was born and raised in Iowa and received a BA in  education from the University of Iowa in 1994. I taught science and math in grades 5-8 for 20 years in Iowa and I encouraged the connection between math and science in Mason City. 
I was part of a team that made our intermediate school a STEM school and I also created a $20,000 Makerspace at Lincoln Intermediate.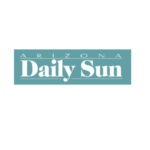 By Kaitlin Olson • Arizona Daily Sun Whether looking up to the stars or down to microorganisms, creating new technologies or improving existing ones, Flagstaff is home to science, technology, engineering and mathematics enthusiasts young and old who were recognized this week at STEM City's seventh annual STEM Awards ("STEMMYs"). About 50 community members gathered at […]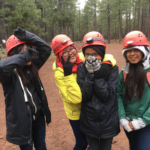 Earlier this month the STAR school sixth grade had the chance to attend Camp Colton, a camp owned and operated by Flagstaff Unified School District that is dedicated to teaching participants about environmental science. The students spent four days and three nights at camp and attended environmental education classes such as forestry, aquatics, wildlife and geology, taught by Camp Colton's staff.
Each environmental education class was designed to get the students to interact with their natural environment and work as a team to accomplish a specific goal. For example, the Geology class consisted of the students exploring the nearby Lava Tubes and discussing the different types of igneous rock present inside the tubes.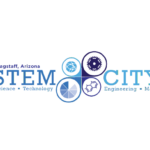 STEM City is seeking nominations for the 7th annual STEM Awards. Nominations are due by April 3.The STEMmy's is an annual award given out to organizations and people who are STEM leaders in our community.Please nominate a student, teacher, community leader and  business partner for the STEM Awards, aka The STEMmy's!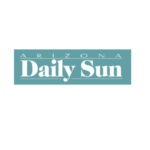 For thousands of years, the Colorado River has carved its way through the Grand Canyon. While remarkable landscapes and breathtaking beauty are present, aesthetics are not as valuable as the knowledge available in the canyon.
Maya Caldwell, the director of student services at Williams Elementary Middle School (WEMS), wrote in an email that there a several opportunities for students to learn about the Grand Canyon. Among them are enriching field trips and park rangers coming to WEMS to host hands-on lessons about park education.