Tag: Flagstaff STEM City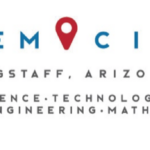 In preparation for the upcoming school year, STEM City is recruiting professionals in Science, Technology, Engineering, Arts and Math (STEAM) to provide hands-on education for 5-8 grade students. 
Full STEAM Ahead is a collaboration in which local teachers and professionals further STEAM education of students within a classroom.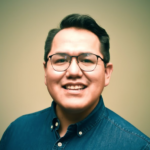 This week's featured Indigenous scientist is Aaron Yazzie. Aaron was born in Tuba City, Arizona, and was raised in Holbrook, Arizona, the seat of Navajo County.
Yazzie attended Stanford University, where he received a Bachelor of Science in Mechanical Engineering in 2008. In September of that year, he started working for NASA's Jet Propulsion Laboratory in Pasadena, California. There, he designs mechanical systems for robotic space research systems. He has contributed to the Mars Science Laboratory Rover missions, the Mars InSight Lander Mission, and the Mars 2020 Rover Mission, the latter of which is due to launch on July 30th, 2020. You can check out a 3D visualization of the Mars 2020 Perseverance Rover here.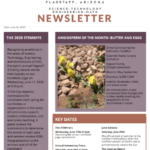 Recognizing excellence in the areas of Science, Technology, Engineering, and Mathematics (STEM), the eighth annual Flagstaff STEMmy Awards will be held digitally on our Facebook page on Wednesday, June 17, 2020 at 5:00 p.m.
STEM City requests nominations for candidates each spring for candidates or organizations in the areas of community support, student achievement, and exemplary teaching. A panel reviews the submissions to determine the winner of each area and winners receive $500.
Congratulations to the winners and all of the nominees!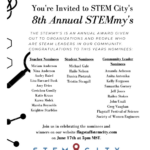 The STEMmy's is an annual award given out to organizations and people who are STEAM leaders in our community. Congratulations to this year's nominees: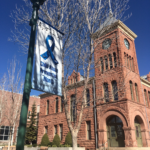 During times of crisis, people have an amazing ability to adapt, get over the shock and get to work to mitigate or solve the problem.
Such is the case with our current challenge, the coronavirus (COVID-19) emergency.
Stay-at-home orders, school closures and other issues have rapidly confronted everyone, from political leaders to emergency responders, parents and students.
And true to our nature, individuals and organizations are rapidly coming up with a variety of creative solutions to tackle such issues as feeding students who are unable to return to the classroom, and at-home and distance-learning options to continue the education of our youth.
Within this e-newsletter, our readers will find a variety of links to stories and resources to help us face the challenge of many of these issues and meet the mind, body and spirit needs of our community.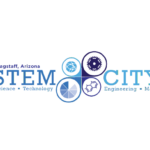 STEM City is currently accepting nominations for community member, student, and teacher examples of excellence in STEM education and innovation in our community.  It is simple to nominate someone, just fill out the attached google form!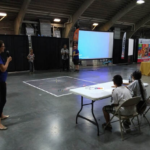 Coinciding with the 50th anniversary of the Apollo 11 lunar landing, Flagstaff had a variety of events celebrating the city's part in the achievement, including hosting a LEGO Robotics competition at NAU. Killip's team "The LEGO Side" took part in the Apollo Next Giant Leap Student (or ANGLeS) Challenge on July 19th and 20th. In this challenge, teams needed to fly and land a lunar module via drone in a particular location on a map of the moon's surface.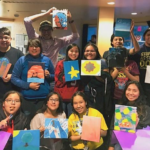 On June 6th, 2019, Flagstaff Open Space was awarded a $5,600 grant through Kahtoola for the People. Grant funds will allow the Indigenous Youth STEM Academy (IYSA) to work with an additional educational partner beginning in fall 2019. Kahtoola is a local Flagstaff business committed to building quality winter traction gear. Kahtoola for the People grants 1% of Kahtoola's annual sales to help fund projects that preserve and enrich indigenous cultures worldwide. Since 1999, over $200,000 has been awarded to programs that improve communities, healthcare, education, resources, and the environment.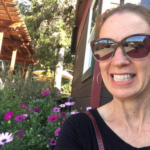 We would like to welcome our new Executive Director, Kris Penca! STEM City is really excited to see what direction she's going to take our organization. Read more about her below. …
I was born and raised in Iowa and received a BA in  education from the University of Iowa in 1994. I taught science and math in grades 5-8 for 20 years in Iowa and I encouraged the connection between math and science in Mason City. 
I was part of a team that made our intermediate school a STEM school and I also created a $20,000 Makerspace at Lincoln Intermediate.