Tag: Flagstaff STEM City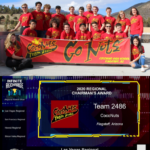 If you aren't already familiar with the innovative, young group that is the CocoNuts Robotics team we are glad to change that. If you are already familiar, stay tuned to learn what they have planned for the future. The first Northern Arizona robotics team of its kind, the CocoNuts were founded right here in Flagstaff at Coconino High School in 2007. Not only have they built exemplarary robots and received many prestigious awards, but are also heavily involved in the community. ​
Let's take a moment to celebrate these amazing young people that make up the CocoNuts and acknowledge their impact on our STEM community.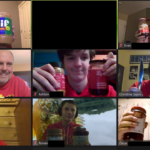 Like most things this year, Computer Science Week at Killip Elementary looked a little different. Killip held a virtual computer science celebration during the week of December 7-12 in honor of Admiral Grace Hopper – Pioneer of Computer Science – who was born on December 9, 1906. The goal of the event was to increase student interest in computer science as well as expose the crucial role that computer science plays in everyday life. Guest speakers from W.L. Gore, High Country Humane Society, and even the Flagstaff Police Department presented virtual guest talks through Zoom to students and families showing how computer science is used in their jobs.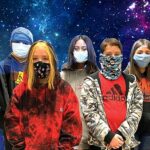 Over the next few months, students at Williams Elementary-Middle School will be looking beyond the Earth's sky and up at the stars as they use real mission data and experiences in a unique partnership with NASA. The school is one of 10 locations to be chosen to represent Arizona in the NASA STEM Challenges for the 2020-2021 school year.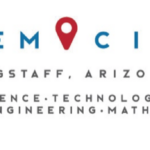 In preparation for the upcoming school year, STEM City is recruiting professionals in Science, Technology, Engineering, Arts and Math (STEAM) to provide hands-on education for 5-8 grade students. 
Full STEAM Ahead is a collaboration in which local teachers and professionals further STEAM education of students within a classroom.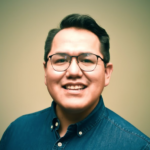 This week's featured Indigenous scientist is Aaron Yazzie. Aaron was born in Tuba City, Arizona, and was raised in Holbrook, Arizona, the seat of Navajo County.
Yazzie attended Stanford University, where he received a Bachelor of Science in Mechanical Engineering in 2008. In September of that year, he started working for NASA's Jet Propulsion Laboratory in Pasadena, California. There, he designs mechanical systems for robotic space research systems. He has contributed to the Mars Science Laboratory Rover missions, the Mars InSight Lander Mission, and the Mars 2020 Rover Mission, the latter of which is due to launch on July 30th, 2020. You can check out a 3D visualization of the Mars 2020 Perseverance Rover here.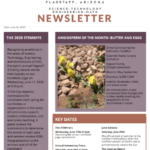 Recognizing excellence in the areas of Science, Technology, Engineering, and Mathematics (STEM), the eighth annual Flagstaff STEMmy Awards will be held digitally on our Facebook page on Wednesday, June 17, 2020 at 5:00 p.m.
STEM City requests nominations for candidates each spring for candidates or organizations in the areas of community support, student achievement, and exemplary teaching. A panel reviews the submissions to determine the winner of each area and winners receive $500.
Congratulations to the winners and all of the nominees!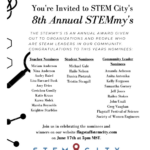 The STEMmy's is an annual award given out to organizations and people who are STEAM leaders in our community. Congratulations to this year's nominees: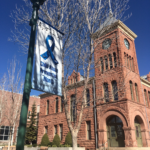 During times of crisis, people have an amazing ability to adapt, get over the shock and get to work to mitigate or solve the problem.
Such is the case with our current challenge, the coronavirus (COVID-19) emergency.
Stay-at-home orders, school closures and other issues have rapidly confronted everyone, from political leaders to emergency responders, parents and students.
And true to our nature, individuals and organizations are rapidly coming up with a variety of creative solutions to tackle such issues as feeding students who are unable to return to the classroom, and at-home and distance-learning options to continue the education of our youth.
Within this e-newsletter, our readers will find a variety of links to stories and resources to help us face the challenge of many of these issues and meet the mind, body and spirit needs of our community.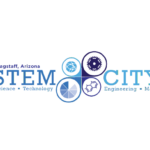 STEM City is currently accepting nominations for community member, student, and teacher examples of excellence in STEM education and innovation in our community.  It is simple to nominate someone, just fill out the attached google form!