Tag: Flagstaff High School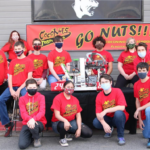 At a remote award ceremony on May 8, 2021, the Coconino High School "CocoNuts" Robotics Team received several awards for their robot design and continuing positive impact on the community. The CocoNuts were honored with the Autonomous Award, Dean's List Finalist Award, and Southwestern Region Chairman's Award. The CocoNuts will have a remote interview in June to compete for the Championship Chairman's Award, the highest honor a team can receive in FIRST.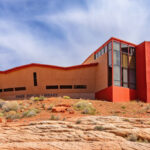 The Library Journal has announced its star libraries for 2020, and yes, the Page Public Library is one of them.  
The Library Journal is pleased to announce the results of the 13th edition of the LJ Index of Public Library Service. The LJ Index rates U.S. public libraries based on selected per capita output measures.
The 2020 Index derives from data recently released by the Institute of Museum and Library Services.
Page Public Library, or the PPL, plays a critical role in connecting community members to vital resources and programs, they are the heart of the Page community. They are accessible and safe spaces, providing access to huge resources of information and knowledge.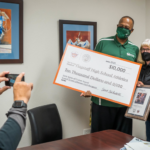 Congratulations to Flagstaff High School Girls' Basketball Coach, Tyrone Johnson, for receiving the Spirit of Cotton Award from the Phoenix Suns! Coach Tyrone Johnson was surprised with this award for exemplifying Cotton Fitzsimmons' leadership, dedication, and service to the community in helping guide and mentor student-athletes.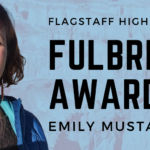 Emily Musta of Flagstaff High School in Flagstaff, Arizona has been selected for the Fulbright Distinguished Awards in Teaching Research (Fulbright DA) Program to New Zealand, a program sponsored by the U.S. Department of State and the J. William Fulbright Foreign Scholarship Board.
Musta is one of approximately 22 U.S. citizens who will travel to 10 countries around the world in spring 2021 on the Fulbright DA Program. Recipients of Fulbright grants are selected on the basis of academic and professional achievement, as well as record of service and demonstrated leadership potential.
The Fulbright Program is the flagship international educational exchange program sponsored by the U.S government and was created to increase mutual understanding and build lasting connections between the people of the United States and the people of other countries. The primary source of funding for the Fulbright Program is an annual appropriation made by the U.S. Congress to the U.S. Department of State's Bureau of Educational and Cultural Affairs (ECA). Since its inception in 1946, the Fulbright Program has given over 390,000 passionate and accomplished students, scholars, teachers, artists, and professionals of all backgrounds and fields the opportunity to study, teach and conduct research, exchange ideas, and contribute to finding solutions to important international problems. The global network of Fulbrighters fosters mutual understanding between the United States and partner nations, advances knowledge across communities, and improves lives around the globe.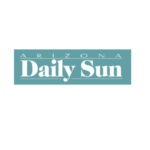 Flagstaff Unified School District will release its plans for the fall as early as next week, following a meeting of the Governing Board June 23, where it will also hold a public hearing on its upcoming budget and a proposed primary property tax increase.
"These plans are based on guidance from the Arizona Department of Education's Roadmap to Reopening School, Centers for Disease Control (CDC) guidance, local public health service guidance, and the input of staff and Governing Board members who understand our district and community needs," Superintendent Michael Penca announced Friday in a letter to families.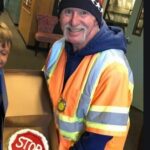 Safe Kids Coconino County, led by Coconino County Health and Human Services (CCHHS), and Safe Kids Worldwide are proud to recognize Billy Weldon as the winner of the 2020 America's Favorite Crossing Guard contest.
After tens of thousands of votes from appreciative supporters that earned him a spot as one of the top five finalists, Weldon was named the winner by a panel of judges because of his exceptional impact on his community and his commitment to the safety of the students.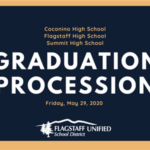 Flagstaff Unified School District (FUSD) high schools, Coconino High School, Flagstaff High School, and Summit High School, will hold graduation processions on Fourth Street in Flagstaff, Arizona on Friday, May 29, 2020.  The event will include an opportunity for graduates to be recognized while still ensuring necessary social distancing measures. 
(Graduation ceremonies were also held at Fredonia, Grand Canyon, Tuba City, Page and Williams high schools. View videos below)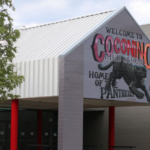 Two years after submitting its initial application, Coconino High School has been authorized as an International Baccalaureate (IB) World School, allowing it to begin to offer the IB Diploma Programme, an advanced learning option for students during their last two years of high school.
The authorization was announced late last week, after a Tuesday video conference presentation to the Flagstaff Unified School District Governing Board.
"I couldn't be more proud and honored to be recognized by the IBO [International Baccalaureate Organization] and also I am just thrilled for our students at Coconino High School who will have the opportunity to pursue an IB diploma or just register and take IB classes," Principal Stacie Zanzucchi said during the presentation.
The International Baccalaureate Organization, an international educational foundation based in Switzerland, has four programs for students from ages three to 19: the Primary Years Programme, Middle Years Programme, Diploma Programme and Career-related Programme.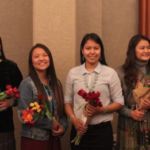 The deadline for the Southwest Native-American Foundation's (SWNAF) scholarships is May 1. These scholarships are for outstanding Native American high school or university students in the southwest. Scholarships are available for high school summer programs, art and vocational schools, community colleges or universities and graduate school.