Tag: Flagstaff Community Safety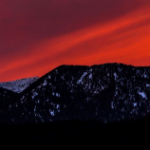 In light of recent public acts of violence, Flagstaff Community Safety is presenting two free trainings for those 16 years and older to ensure that Flagstaff is a prepared and safe community. 
The first training, "Civilian Response to Active Shooter/Attack," gives individuals the skills to respond during an active violence event. It will be held from 6 to 8:30 p.m. Tuesday Nov. 5, 2019 at the DoubleTree by Hilton Hotel Flagstaff, 1175 W. Route 66, Flagstaff.
The second event, "Intro to Stop the Bleed" training, helps equip community members with the vital medical skills that can save a life during one of these events.  It will be held 6 to 8:30 p.m. Thursday Nov. 14, 2019 also at the Double Tree.