Tag: first things first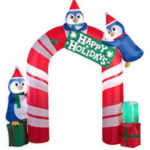 The holidays are upon us. It means lots of gatherings with families and friends, delicious food, cookies, candy, late nights and super-excited children!
Even though we all look forward to this fun time of year, we know that routines go out the window, eating habits will be in flux and excess sugar is inevitable. 
Babies and toddlers are being introduced to family members they've never met before. And although the adults are thrilled to meet new additions to the family fold, young children may be apprehensive and resistant.
If travel is in your future for the holidays this too can cause anxiety and concern for your little one. As they experience sitting in a car for hours or flying for the first time, it can be tiring and overwhelming with tears and irritability forthcoming.
And let's not forget sleep! Just when you thought you had your child's sleep ritual under control it will be turned upside down.