Tag: first things first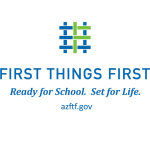 Today, Harvard University recognized First Things First's (FTF) tiered governance structure as an innovation in government that has significant impact on improving outcomes for young children.
FTF was named as a Semifinalist in this year's Innovations in American Government Awards competition. FTF has a chance to become a finalist and compete for a $100,000 grand prize in Cambridge this spring.