Tag: financial aid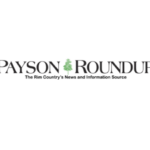 It would seem a no-brainer for any Arizona students who needs a college scholarship to fill out the Free Application for Federal Student Aid (FAFSA), which streamlines the process of applying for almost any scholarship.
However, fewer than half do.
The FAFSA has become the almost universally used application that helps schools and the government determine if a student qualifies for a Pell Grant, a loan or scholarships.
The application process launches Oct. 1 every year.