Tag: featured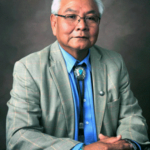 The Coconino County Board of Supervisors selected Dr. Tommy Lewis as the new Superintendent of Schools. The Board confirmed the appointment during the regular Board meeting on Nov. 5 and Dr. Lewis will begin his service on Nov. 18.
Dr. Lewis replaces Dr. Risha VanderWey, who began serving as the Tuba City School District Superintendent in August. Dr. Lewis' term runs until Dec. 31, 2020. A primary and general election will be held in 2020 for a new term beginning in 2021.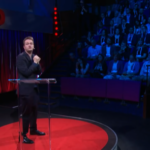 Johann Hari's TED TALK, "Everything you think you know about addiction is wrong" was among information referred to CCC&Y by Kevin Campbell in response to our request for support furthering our prevention/ trauma-informed work. This 14 minute video helps set the stage to think about substance abuse prevention differently, especially around, justice issues and the impacts of thriving environments and having connections.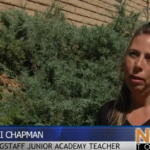 Eli Chapman, a Flagstaff Junior Academy teacher, was recently named NAZ Today Teacher of the Week.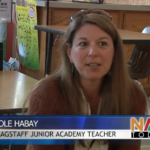 Cole Habay, a Flagstaff Junior Academy teacher, was named NAZ Today Teacher of the Week.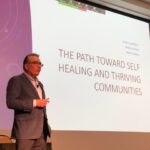 More than 300 people filled the High Country Conference Center to hear Kevin Campbell's presentation on "Self-Healing Communities" on Oct. 29 in Flagstaff. The event was also streamed live to audience members at Encompass Behavioral Health Services in Page.
This day was about acknowledgment and cultural shift in healing, said Virginia Watahomigie, executive director of the Coconino Coalition for Children & Youth.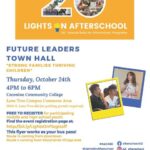 The Arizona Center for Afterschool Excellence (AzCASE) is working with Arizona Town Hall to carry out three Future Leaders Town Hall (FLTH) events in Maricopa, Pinal and Coconino counties. The Future Leaders Town Hall in Flagstaff, to be held from 4 to 6 p.m. Thursday, Oct. 24, is being organized in a partnership with Coconino County, LAUNCH Flagstaff and the venue sponsor Coconino Community College.
With these events the hope is to bring attention to the value of out-of-school time programming as a significant component on the Future Leaders Town Hall topic of Strong Families Thriving Children.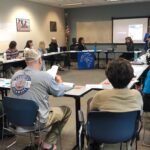 The Coconino Coalition for Children & Youth will hold its next monthly board meeting from noon to 1:30 p.m. Monday, Oct. 21 at the County Health and Community Services Building, 2625 N. King St., Ponderosa Room, Flagstaff.
ALL are welcome to attend the Coalition's monthly board meeting and join in the discussion.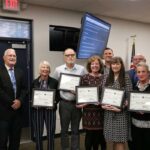 The Flagstaff Unified School District Governing Board proclaimed September 26, 2019 as Legendary Teacher Day to honor educators. 
The 2019 Legendary Teacher cohort consisted of Laura Driscoll from Knoles Elementary, Diane McLoy from Thomas Elementary, James Novak from Coconino High School, Patti Pastor from Flagstaff High School, and Carol Sharp from Sinagua Middle School.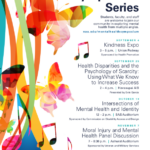 The NAU Mental Health Symposium Series continues with:
"Intersections of Mental Health and Identity," noon to 2 p.m. Thursday, Oct. 10 at SAS Auditorium, Northern Arizona University. Sponsored by the Commission on Disability Access and Design.
"Moral Injury and Mental Health Panel Discussion," 7 to 8:30 p.m. Thursday, Nov. 7 at Ashurst Auditorium. Sponsored by Veterans and Military Services.
"Epic Fail," 6 to 8 p.m. Thursday, Dec. 5, Cline Library Auditorium. Sponsored by ASNAU and SHAC.