Tag: Family Involvement Center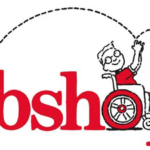 The Family Involvement Center would like to bring Sibshops to as many families in Northern AZ as possible!   
We're seeking partners who are interested in learning how to conduct Sibshops for their own agencies and families.  The Sibling Support Project would be brought to AZ to conduct professional in-person two-day training(s), which includes a hands-on Sibshop demo with local kiddos, to any organizations that are interested in helping to address the needs of siblings of special needs kids.  The training would be provided at no or very minimal cost to participants.   We're not looking for funding partners, as the training would be offered through grant funds for which we're applying.