Tag: Family Connection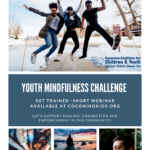 As Coconino County and the state of Arizona ease out of the Coronavirus lockdown, many questions remain.
Are we heading for a second wave requiring families in hotspots to once again shelter at home? Will schools reopen this summer or fall? Are parents prepared to meet additional teach-at-home challenges? How have children survived the past few months — are they feeling depressed, isolated, traumatized, both physically and mentally?
So many questions. At the Coconino Coalition for Children & Youth, we have been busy trying to help families, partner organizations and members navigate this new virtual world. …
Now, more than ever, there is so much to do to help families in Coconino County, and with your help as a supporting member, we can continue to help the community and expand our efforts to meet the ever-changing times. Please visit here for membership options.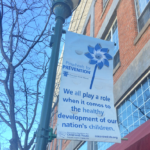 Everything is new right now! We are all experiencing stress in some form or another. Sometimes it might feel overwhelming. Remind yourself, "I am enough!"
You are your greatest priority! So, please take some mindful breathes and observe your thoughts, feelings, and sensations at this moment with an attitude of nonjudgement. What do you notice? How will you respond to what you noticed?