Tag: FACTS 'Lights On' Carnival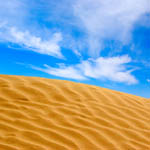 A last-minute change of location due to the threat of rain didn't dampen spirits of children and adults at the annual FACTS 'Lights On' Carnival held on Sept. 9.
Originally scheduled for Bushmaster Park, the carnival was relocated to the Commons at Sinagua Middle School. Vendors adjusted to their new location by setting up their carnival games, a climbing wall and other activities for children.
With the rain holding off, the Kiddie Caboose was able to offer families a quick spin in front of the school's entrance.
The event celebrated the FACTS  (Family And Community for Students) after school program.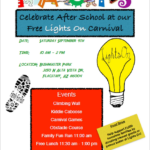 FLAGSTAFF — Due to the possibility of bad weather, the FACTS Lights On Carnival has been relocated from Bushmaster Park to Sinagua Middle School, 3950 E Butler Ave. Carnival games, lunch, more from 10 a.m. to 2 p.m.  Saturday, Sept. 9.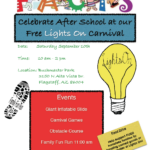 Join FACTS after school for its FREE "Lights On" Carnival from 10 a.m. to 2 p.m. Saturday, Sept. 10 at Bushmaster Park for carnival games, obstacle courses, lunch, and more!
The event will include a Food Drive to support Flagstaff Unified School District homeless families by donating canned goods or peanut butter during the carnival.