Tag: Expect More Arizona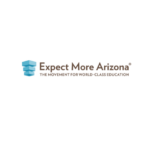 We are excited to support The State of Black Arizona's upcoming Volume V publication: Driving Local Investment in Black Arizonans by sharing an opportunity with our partners.
The State of Black Arizona is conducting an informal survey to learn more about the priorities of the Black/African American community in our state. The data collected is intended to help community leaders and organizations in effective action planning and decision making related to the issues and concerns that impact the African American community the most. As a result of these actions, the hope is to provide solutions that improve the lives of all Arizonans.