Tag: Every Hero has a Story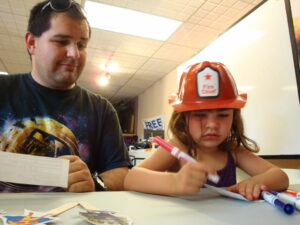 The library children's area and outdoor yard was filled with the sound of children and families playing and interacting in fun activities.
On May 22nd the summer reading program, themed Every Hero has a Story, kicked off with the Growing Great Kids Early Childhood Fair. For the 3rd year in a row the Page Public Library partnered with Association for Supportive Child Care, Coconino Coalition for Children & Youth and First Things First to host this community resource fair for families with young children.