Tag: ESA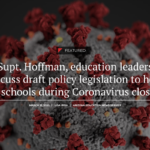 Updated March 16: The Arizona Department of Education, education advocates, county superintendents of schools and school leaders met Monday afternoon to discuss draft policy legislation to help Arizona schools during this closure in response to Coronavirus (COVID-19).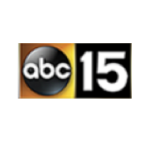 School resource officers across Arizona are getting new training starting next week.
The idea came from a state lawmaker who didn't agree with Governor Doug Ducey's plan just to add more SROs. She says the issue is training them.
Representative Alma Hernandez tweeted the governor during his state of the state address earlier this year, saying Arizona needs counselors, not cops. Hernandez believes SROs need the training to identify students in a mental health crisis or how to de-escalate a situation.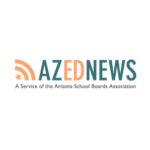 With students back in school, education advocates hope Arizonans will examine state legislators' support for bills that impact K-12 public school students before they turn in their ballot for local or special elections to be held Aug. 27, 2019 and the general election to be held Nov. 5, 2019.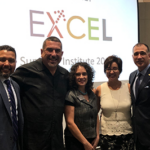 For first-generation college students, navigating a new school environment can be daunting. Succeeding academically once they enroll, and completing a degree are often hindered by the circumstances these students have to face, like working full-time when enrolled or caring for other family members. These students also don't have the benefit of drawing from their parents' college-going experience.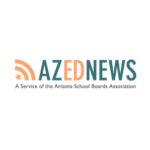 Fifth in a series on what teachers do during the summer: As the first day of school approaches, many districts welcome back teachers, staff and students with rallies, convocations setting the tone for the next school year and learning opportunities for all employees.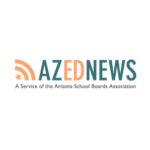 The Arizona Department of Education is credited with taking several steps to provide financial accountability for the state education funds provided to parents who opt their student out of public schools, but a state audit says that's not quite enough.
Since the program's inception, $99.7 million has been provided on personal debit cards for education related expenses through Arizona's Empowerment Scholarship Accounts. About 4,102 students currently receive ESAs, and bills before Arizona's House and Senate would expand the program to all students by 2020.
Despite the improved scrutiny ESAs are receiving, examples of abuse continue to surface, like a parent who used the money she received from the state – money specifically earmarked for the education of her child – to purchase a big screen TV.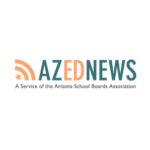 As legislators seek to dramatically expand Arizona's program to provide state funds for private schools and other personal education needs, public school advocates are pushing back on a host of policy issues related to the state's Empowerment Scholarship Account program, including its lack of state-level academic accountability.
They question how well ESA students are doing and why the state isn't keeping track of their progress as it does for students who attend public district and charter schools.

The Children's Action Alliance is urging the public to voice its opinion on the ESA school voucher legislation which is schedule for a vote in the state House on Feb. 24.