Tag: ESA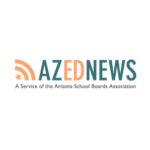 The Arizona Department of Education is credited with taking several steps to provide financial accountability for the state education funds provided to parents who opt their student out of public schools, but a state audit says that's not quite enough.
Since the program's inception, $99.7 million has been provided on personal debit cards for education related expenses through Arizona's Empowerment Scholarship Accounts. About 4,102 students currently receive ESAs, and bills before Arizona's House and Senate would expand the program to all students by 2020.
Despite the improved scrutiny ESAs are receiving, examples of abuse continue to surface, like a parent who used the money she received from the state – money specifically earmarked for the education of her child – to purchase a big screen TV.