Tag: equity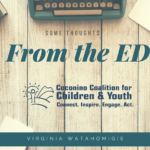 Sadly, some non-profits are reporting lost funders or donors because they decided to address social justice and equity issues (or in some cases just comment) due to the current events transpiring in our nation.  Quite frankly, this has angered me and further exemplifies how ingrained inequity is in each facet of our society.  More than equity- it shows how voice, control and power work throughout systems and perpetuate problems year after year.  I am pleased to report that the Coconino Coalition for Children & Youth (CCC&Y) has not experienced this situation.  Through all of this, our membership has steadily increased and that is because of you.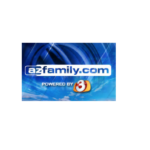 A statewide poll of likely Arizona voters found that 57 percent of parents with children at home support sending them back to school in the fall.
"I think that people understand that getting kids to school is going to be a critical part of restarting the economy," said Paul Bentz with HighGround Public Affairs, the consultants who conducted the poll.
According to the poll, those without kids at home were less supportive of letting students go back to school. A little more than half of those respondents said kids should go back in the fall.