Tag: engineering and math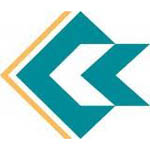 Coconino Community College, in alliance with three other educational institutions, will be working to steer minority students into Science Technology, Engineering and Math (STEM) careers.
According to information from the University of Nevada Las Vegas, the National Science Foundation awarded the university a five-year, $4.6 million Louis Stokes Alliance for Minority Participation (LSAMP) grant. The goal of the grant is to help increase the number of minority students going into STEM careers, a field which is disproportionately underrepresented with minorities.
With the grant, UNLV, in turn, will fund a project called the Southern Nevada Northern Arizona LSAMP, which is an alliance of UNLV, Northern Arizona University, College of Southern Nevada and CCC.