Tag: educator survey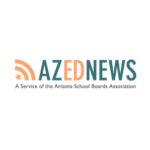 Arizona educators said in a recent survey that school leaders earned a B for creating trusting, supportive environments and addressing teacher concerns, but gave them an F for class size, and use of teachers' time to plan, collaborate and eliminate barriers to instruction.
School leadership and use of time were the two most important conditions that factor into educators' decisions whether to continue teaching at their schools, according to results from the 2017 Teaching, Empowering, Leading and Learning (TELL) survey. The survey had a 31 percent response rate.