Tag: education tax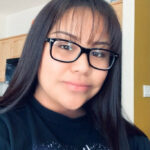 Pearl Sandoval, a junior at Page High School, is passionate about art and has developed methods that have allowed her art to grow and thrive the last year despite setbacks caused from COVID-19 shutdowns and closures.
Sandoval dabbles in several different art styles and forms, but her preferred style is pop art – an art form that draws from commercial items and cultural icons such as product labels, advertisements and modern media.
"Pearl is a star!" exclaimed Sandoval's art teacher, Sue Tucker, who has been teaching Sandoval since she was in sixth grade. "As my student, teaching Pearl is very exciting because I've seen her growing as an artist since she was in middle school."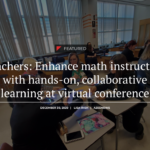 Pre-K through college teachers looking for high-quality, hands-on math learning they can use in the classroom should register now for Mathematics Educator Appreciation Day held online Jan. 23, 2021 and free for all Arizona teachers and education leaders.
More than 600 teachers and education leaders have already signed up for this first-ever virtual conference that features more than 220 collaborative and interactive workshops ranging from increasing student engagement with choice activities, small group math, and project-based learning to teaching logarithms with the pandemic, looking at equity, equality and gerrymandering, and the math behind NASA's space food and nutrition.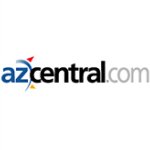 A group of prominent Arizona business leaders championing an effort to significantly boost funding for the state's public K-12 schools and universities announced Tuesday they would put a ballot measure before voters in 2020, one way or another.
The group earlier this year announced a campaign to expand Proposition 301, the 0.6 cent education sales tax that pumps $600 million into Arizona schools and is set to expire in mid-2021.