Tag: Education Superhighway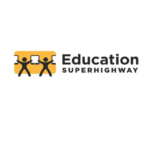 Is your district's broadband capacity what it should be? What about network speed?
A new program could give you FREE information helping you find out. …
As part of the program, Education Super Highway's team will provide – at no cost – the expert resources and time needed to upgrade your network to scalable, cost-effective infrastructure and to increase bandwidth to your classrooms.