Tag: education

We believe it is possible for every student to receive an excellent education every step of the way. In order to get there, it is important to identify the programs and initiatives we know are working so they can be celebrated, and potentially replicated. Check out these Excellence Tour stories from October: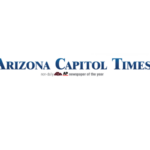 The new report by the Arizona School Personnel Administrators Association found that the 178 school districts and charter schools who responded to the survey reported they needed to fill 6,227 slots this school year.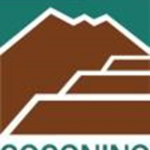 There are 11 Coconino County School Districts with governing board vacancies for the Nov. 6 election.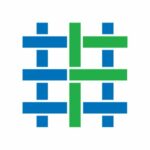 First Things First have released their April 2018 update of news and the latest happenings within First Things First! Follow the links to read more about each story.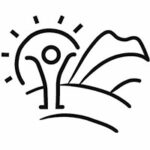 While we sincerely hope that Arizona is able to avoid a teacher strike, we at the Coconino Coalition for Children & Youth have been reporting on the desperately needed support for education in our State for years now.  We recognize that we all make choices and get what we pay for.  For us in Arizona, […]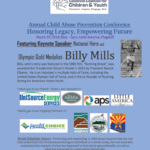 In recognition of April as Child Abuse Prevention Month, CCC&Y will present the 2018 Annual Child Abuse Prevention Conference and Luncheon — "Honoring Legacy, Empowering Future," at Little America Hotel, Flagstaff on March 29th, 2018. The conference will be held from 8 a.m. to 5 p.m.
Event, featuring keynote speaker Billy Mills, Olympic Gold Medalist and co-founder of Running Strong for American Indian Youth, serves as a kickoff to Child Abuse Prevention Month in April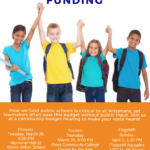 A state budget hearing concerning education, children will be held April 2 in Flagstaff.
Arizona Schools Now is hosting a community budget hearing to let everyday Arizonans weigh in on education funding at 1:30 p.m. Sunday, April 2 at The Flagstaff Aquaplex, 1702 N. Fourth St., Flagstaff.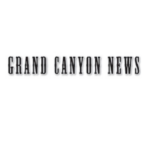 Nine students in the Havasupai Nation have filed a lawsuit against the federal government claiming that agencies including the Bureau of Indian Education "have knowingly failed to provide basic general education" to children in the remote area of Arizona.

Arizona is among five of the eight states with the biggest cuts to public education since 2008 that have also cut income taxes during that time period, according to an updated report released by the Center on Budget and Policy Priorities.