Tag: early childhood education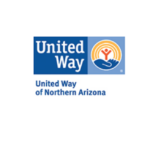 Your relationship with the United Way of Northern Arizona (UWNA) is a partnership that creates lasting, positive changes in our community.
Part of UWNA's role is to do research so that your generous donations are directed to the programs and initiatives that have the most impact. In short, UWNA community investment volunteers work to ensure that you get the best possible return on your investment.
Early childhood development and educationmight represent the best ROI possible today.