Tag: early child literacy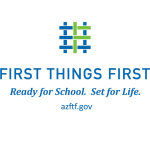 Every year, throughout March, classrooms across the nation celebrate the birthday of famed children's author Dr. Seuss by hosting reading events for elementary school children.
Did you know that early literacy starts way before a child reaches a classroom? It begins before babies can talk and continues as they become toddlers and preschoolers. In fact, studies have linked the number of words children know at ages 3 and 4 to their reading comprehension levels at ages 9 and 10.