Tag: Dolly Parton Imagination Library (DPIL)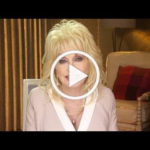 Dolly Parton, simply put, is a legend. An icon. A cultural touchstone. She's had phenomenal commercial and critical success. She's earned an "EGOT," winning an Emmy, a Grammy, an Oscar and a Tony. Her career spans a half century and she's still going strong. Not bad for a kid born in a one-room cabin in the mountains of east Tennessee.
But before he passed away, her father told her that probably the most important thing she's ever done was to start her "Imagination Library."
"Now I can't tell you how much that meant to me because I created the Imagination Library as a tribute to my Daddy," she says. "He was the smartest man I've ever known, but I knew in my heart, his inability to read probably kept him from seeing all his dreams come true. Inspiring kids to love to read became my mission."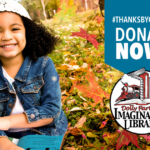 Nationally, only 3 in 10 students entering the 4th grade are proficient readers.(1) That's disheartening enough, but here's the really scary statistic: children who aren't reading proficiently by the 4th grade are four times more likely to drop out of high school.(2)
Instilling a love of reading is the key to success for our children. It's the foundation upon which their education is built.
That's why United Way of Northern Arizona (UWNA) is proud to partner with the Dolly Parton Imagination Library (DPIL) to make sure children in Coconino, Navajo and Apache counties discover the world of books in those critical years before they enter school.