Tag: distance learning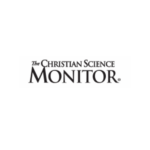 As districts across the United States consider how to get student learning back on track and fortify parent interest in public schools, they're asking the same question as Steve Joel: What should we keep after the pandemic?
The superintendent in Lincoln, Nebraska, says a district survey this past fall found that 10% of parents liked remote learning – pandemic or not. Nationally, nearly a third of parents say they are likely to choose virtual instruction indefinitely for their children, according to a February NPR/Ipsos poll.
While the end of the pandemic is likely still months off, the White House has called for most K-8 schools to reopen by May, with in-person instruction at least one day a week, prolonging the possibility of distance learning.